Carnota beach is located in the Carnota municipality of northwestern Spain in the province of A Coruña, autonomous community of Galicia. It belongs to the comarca of Muros.
The longest in Galicia, shaped like a half moon, it is a natural area of ​​great beauty and great environmental interest. After an immense beach, approximately 7 km long, a unique set of dunes and swamps with an inland lagoon houses communities of plants and animals of great interest. It includes A Berberecheira, As Cangrexeiras, Carrofeito and A Raña.
Unlike most of the region's other beaches Carnota beach directly faces the open sea.
The beach is a part of the Rías Baixas costa of the Atlantic resorts of Spain.
For bird watchers, this is an ideal place, as it serves as a refuge for many species in their migratory movements and others that settle here throughout the year, as well as being one of the few places in Galicia where the plover nests.
In the heart of the beach, the mouth of the Vadebois river offers a wonderful spectacle in what is known as A Boca do Río.
Due to its richness and variety of ecosystems, as well as its incalculable beauty, Carnota beach has been considered by the German magazine "Traum Stände" as one of the 100 best in the world. Likewise, the rentalia.com in a survey in which more than 1000 opinions were counted, places it among the three best in Galicia.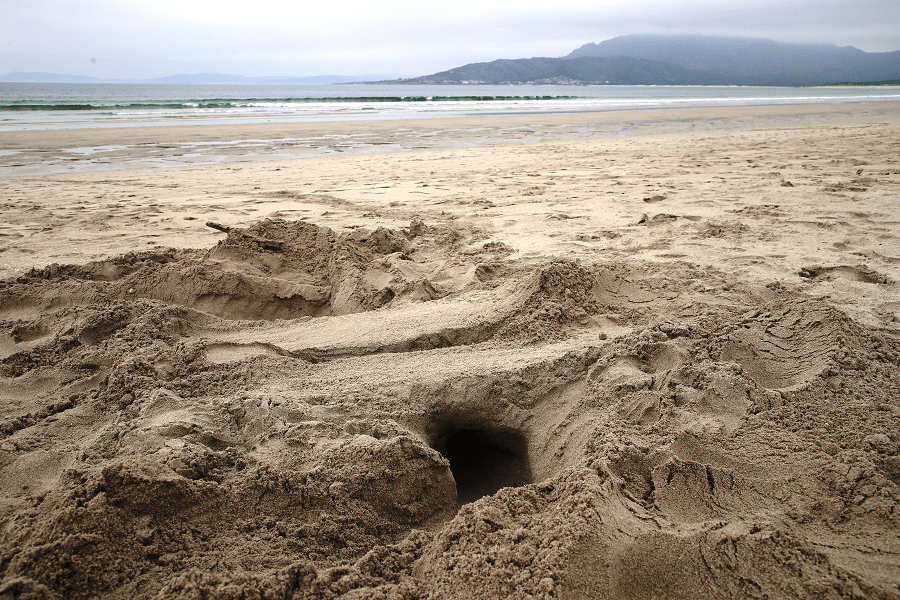 GPS coordinates: 42°49′16″N 9°5′14″W
How to get to?
From A Coruña 1 hr 26 min (98.8 km) via AG-55 and AC-400
From Santiago de Compostela 1 hr 4 min (65.8 km) via CG-1.5
From Madrid 6 hr 31 min (661 km) via A-6 and A-52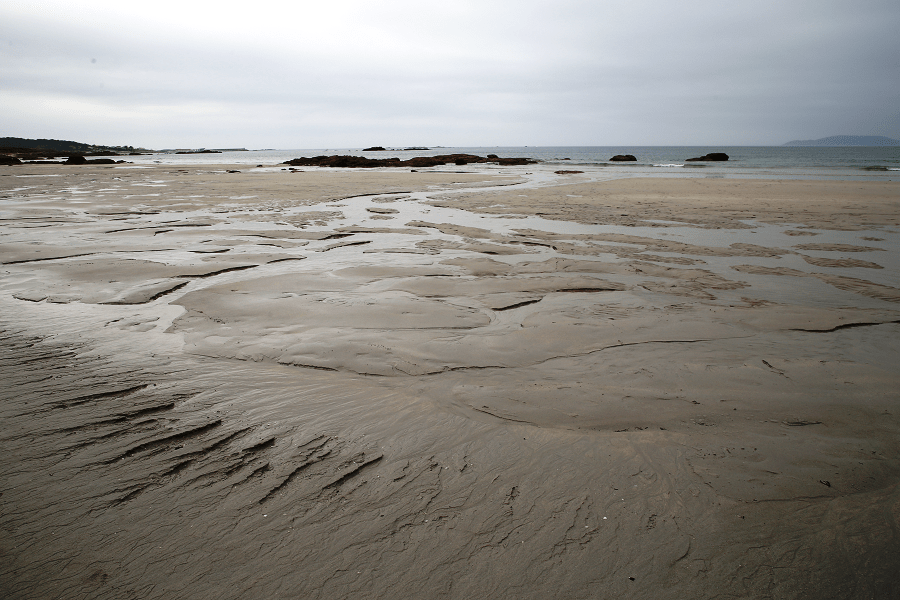 See here best sea and ocean resorts of France and Spain (223 objects)