Calmont (fr. Calmont) is a commune located in the Haute-Garonne department of the Occitania region, which was formed because of the two French regions, Languedoc-Roussillon and Midi-Pyrénée. The town is located on Hers river and it borders the Ariege department.
The town's name most likely comes from the Latin words 'mons' (mountain) and 'calvus' (bald) and is likely to be because of the deforestation which took place.
There were frequent attacks on the town, (located between Toulouse and Foix). Otto of Léran and Abbot Saint-Sernin shared the power in the town in 1230.
Alphonse de Poitiers, Count of Toulouse, occupied the land and built a fortified castle (known as "La Tourelle") in the year 1270.
The most interesting remains of the town are two round towers from the fourteenth century. They are recognised as historical monuments.
The Château de Calmont is a ruined 14th century castle. The property of the commune, it has been listed since 1927 as a monument historique by the French Ministry of Culture.
There is a Catholic Church in the town which was built at the end of the 17th century.
A town hall was built at the beginning of the 19th century but it did not survive as a severe flood occurred in the town in June 1875.
The German SS division "Das Reich" column, heading north, stopped at this place on July 16th, 1944. They arrested around 50 town residents. There is a plaque in the town dedicated to the execution of Jean Ruiz, Henri Lanfant, and Louis Calvet; some French policemen who died while resisting the German invaders.
The average duration of a tourist's visit to the town is from 20 minutes to 1 hour.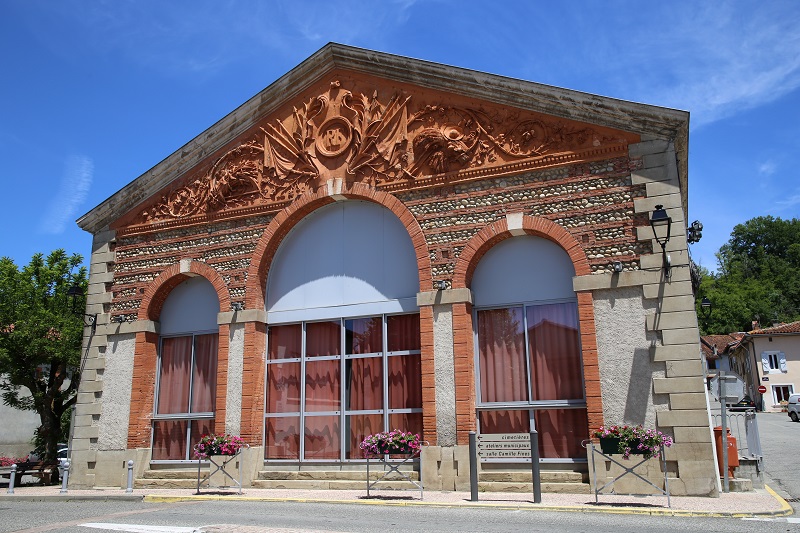 How to get there?
From Toulouse – 47 km via A61 (tolls), A66, D11, D19, D11
From Andorra – 137 km via CG-2, N22, N20, A66, D11
Coordinates: 43°17′16″N 1°38′06″E