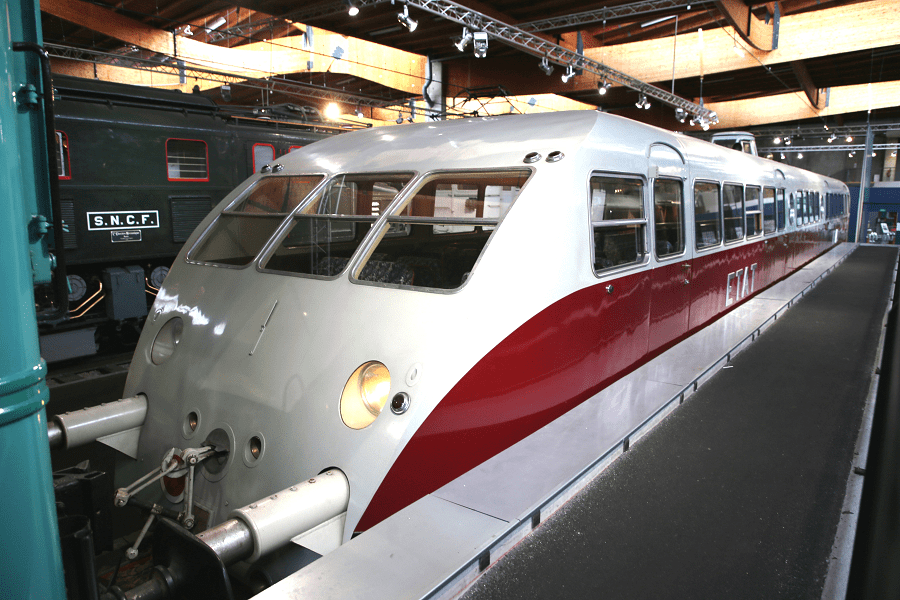 Bugatti speed railcar ZZY 24408 from 1934
It was in 1932 that the Bugatti railcar (the Wagon Rapide WR, after the name of the manufacturer) was designed by Ettore Bugatti's design office.
The railcar is powered by four gasoline engines, 8 cylinders in line of 12,750 cm3, an overhead camshaft, each supplied by two Zenith carburettors: the power of each engine is, for the railway, 200 hp at 2,000 rpm.
The motors are coupled in pairs, in direct drive with a hydromechanical transmission on 4-axle bogies with "elastic" wheels. The body is light and aerodynamic, the brakes are drum. The driver's cabin is arranged in a kiosk (protruding from the roof), in the center of the element along its length, just above the 4 engines.
This railcar is one of the first modern high speed trains in the world. The first prototype built in Alsace, was ready in the spring of 1933 and the performances were spectacular: 172 km / h in test.