Bristol 603 from 1977
The Bristol Type 603 is a car that was launched in 1976 by British manufacturer Bristol Cars to replace the 411. With the 603 – introduced along with the Zagato-built 412 – the Bristol car underwent its first major facelift since the introduction of the 406 in the late 1950s.
The design was to last until the marque's demise in 2011. Bristol's chief designer Dudley Hobbs strived to make the car more spacious and aerodynamic, while also using flatter body panels that would be easier to hammer.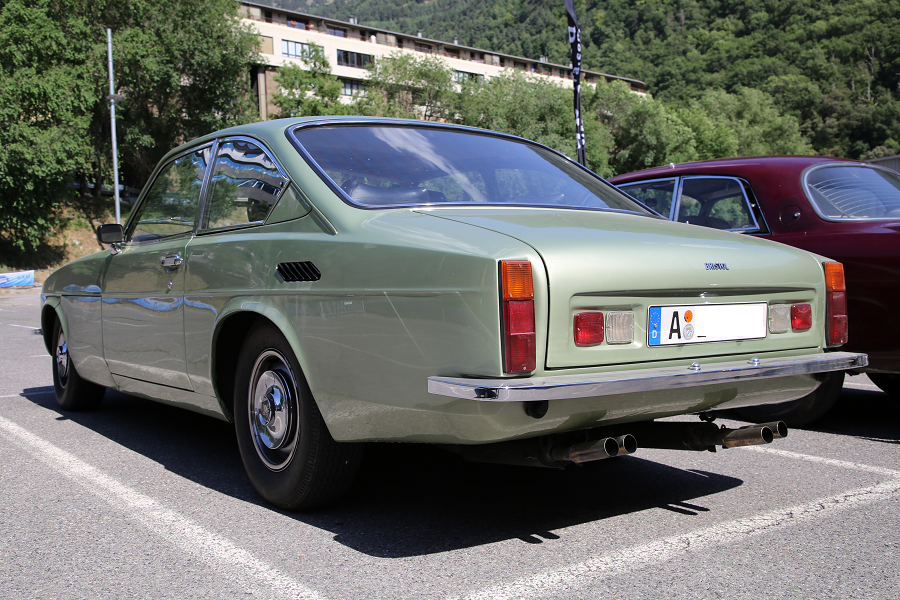 The classic three-box two-door saloon was replaced by a considerably more streamlined design with a much larger and more curved rear window. The manufacturer pointed out that the new car had more head, leg and shoulder room than any previous Bristol. The outdated style of door handle was updated.
The original 603 was offered in two versions, largely owing to the energy crisis which increased fuel prices so that affordability of fuel was no longer a certainty for those who could afford such expensive cars. The 603E has a 5,211 cc V8 petrol engine, whereas the 603S had a larger 5.9-litre unit, from Chrysler.
The 603 saw improvements over previous models in its fuel consumption, being able to achieve as much as 22 miles per imperial gallon (13 L/100 km; 18 mpg‑US) at around 100 km/h (62 mph) compared with the 411's 17 miles per imperial gallon (17 L/100 km; 14 mpg‑US) – for comparison, as good as the Jaguar XJS. Both retained the same transmission and suspension as the 411, but the cabin had become more luxurious with the provision of electrically adjustable seats and air conditioning.