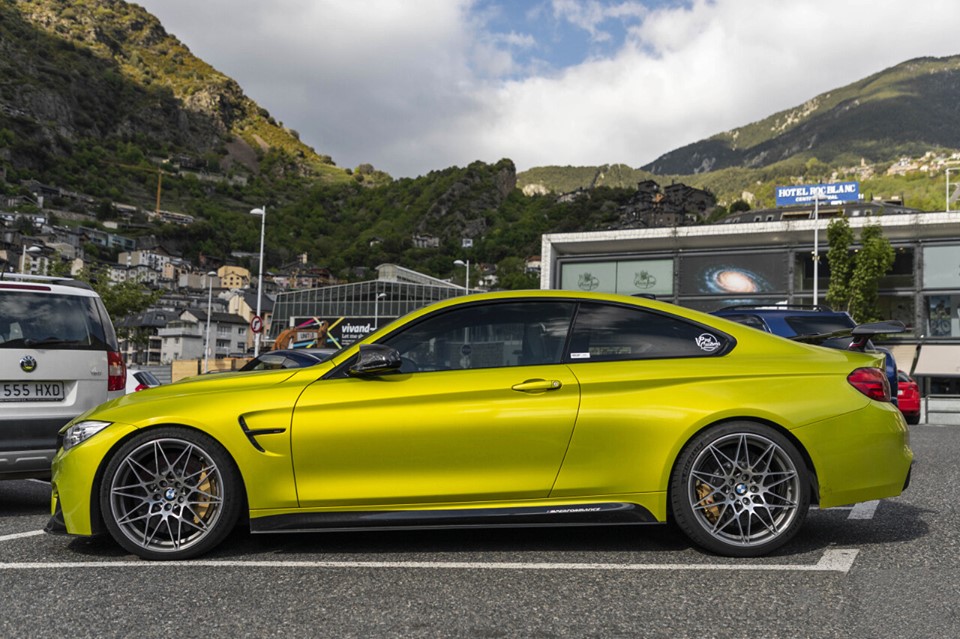 BMW M4 F82 CS
The 2014 BMW M4 (F82) is a high-performance specification of the first generation BMW 4 Series, which is a successor to the 3 Series Coupé. It replaces the E92 M3 Coupé.
First details of the M4 were released on August 16, 2013 with a presentation of the concept car. Technical specifications were later revealed on September 25, 2013.
The M4 utilises a 3.0 litre inline-six engine with mono-scroll twin-turbochargers, as opposed to its predecessors that exclusively used naturally-aspirated engines. The differential was further upgraded with an electric motor that optimises torque distribution based on multiple driving condition factors.
The chassis of the M4 comprises a high number of lightweight materials including carbon fibre reinforced plastic to reduce the car's overall mass and lower its centre of gravity.