BMW M135 i XDRIVE: white color
The second generation of the BMW 1 Series consists of the BMW F20 (5-door hatchback) and BMW F21 (3-door hatchback) subcompact cars. The F20/F21 generation was produced by BMW from 2011 to 2019 and is often collectively referred to as the F20.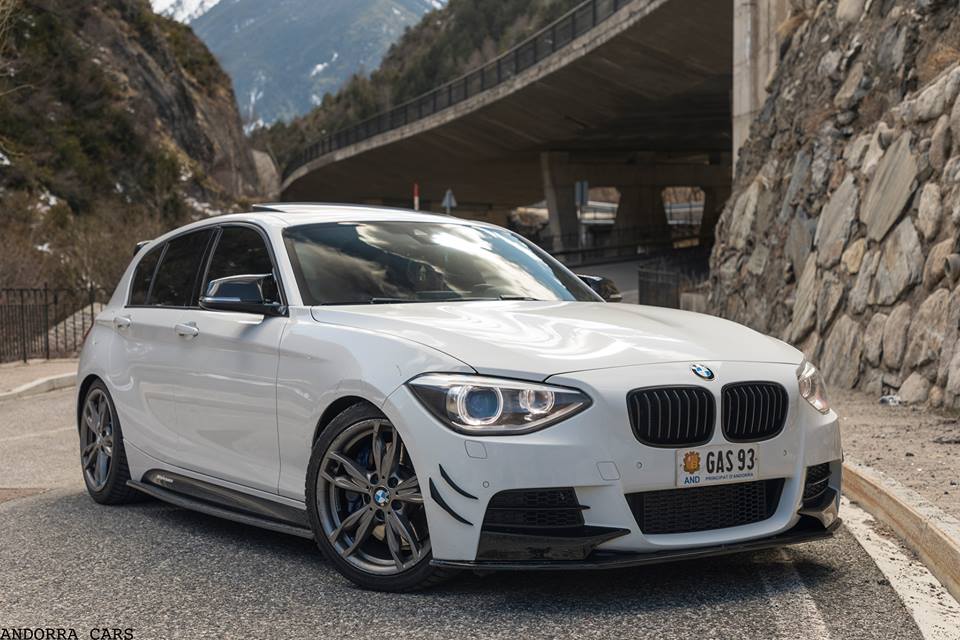 For the second generation of 1 Series, the coupé and convertible models marketed separately using the new BMW 2 Series nameplate.
The F20/F21 was initially powered by inline-four petrol, inline-four diesel and inline-six petrol engines. In 2015, inline-three petrol and diesel engines were added to the model range. All engines are turbocharged.
Unlike most hatchback competitors, the F20/F21 uses a rear-wheel drive (rather than front-wheel drive) for most models. The F20/F21 is the first 1 Series to offer an optional all-wheel drive (called "xDrive" by BMW).
In July 2019, the BMW 1 Series (F40) began production as the successor to the F20.
5-door hatchback (F20)
The F20 five-door hatchback was the first of the F20/F21 body styles to be released. It was unveiled in 2011 at the Frankfurt Motor Show and then the Auto Guangzhou motor show.
Early models included the 116i, 118i, 116d, 118d, 120d.
In 2012, the 125i, 125d and 116d EfficientDynamics Edition models were introduced.
In July 2012, the 114i and M135i were introduced, followed by optional all-wheel drive (xDrive) for the 120d and M135i models. After the introduction of the facelift (LCI) models in 2015, the M140i replaced the M135i, which upgraded the engine to the BMW B58 and included various cosmetic changes.