BMW K-75RT. Skeleton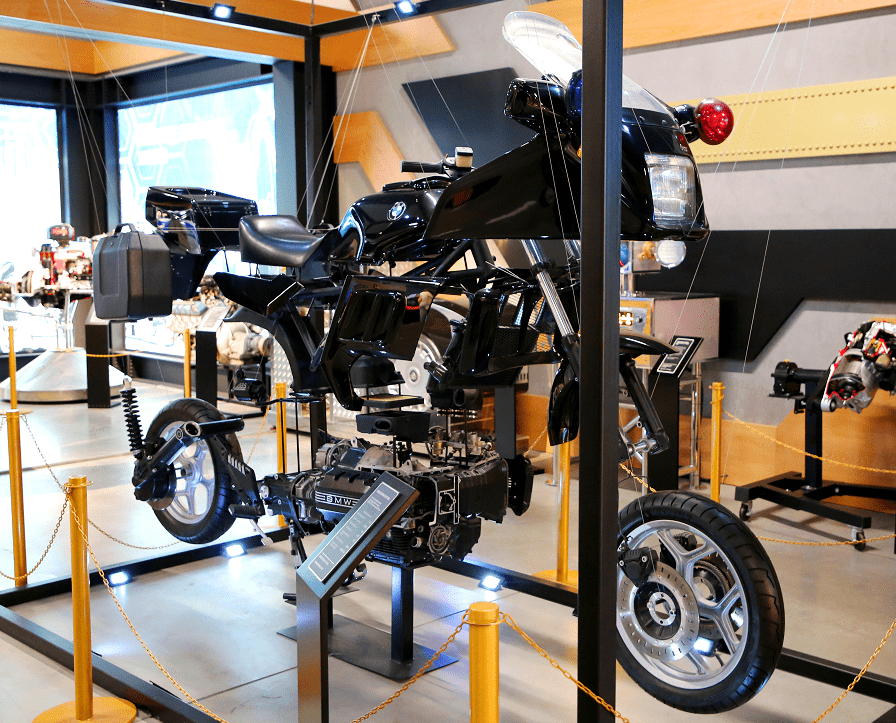 The three-cylinder BMW K75 was developed alongside the K100, but was introduced a year after the K100 as a marketing strategy. The K75 engine had the same bore and stroke as the K100, yielding a displacement of 740 cc.
Its crankshaft had 120° between the throws and was counterbalanced by balance weights added to the water pump accessory shaft, which ran at engine speed as is correct for a 120° straight-three engine. The balance shaft made the K75's engine smoother than the K100's engine.
To increase the smaller engine's power, the K75's engine was given longer valve timing, the combustion chambers were redesigned, the intake manifold was shortened, and the exhaust system was retuned.
The US market engine, specified to meet Environmental Protection Agency (EPA) requirements, produced 68 HP (51 kW); engines for all other markets produced 75 HP (56 kW).
Made in Germany in 1993
Engine: 740 cm³
Power: 75 HP
Max speed: 188 km/h
Fuel consumption: 6 l/100 km
Weight: 206 kg
Purpose: Russian's government motorcade motorcycle