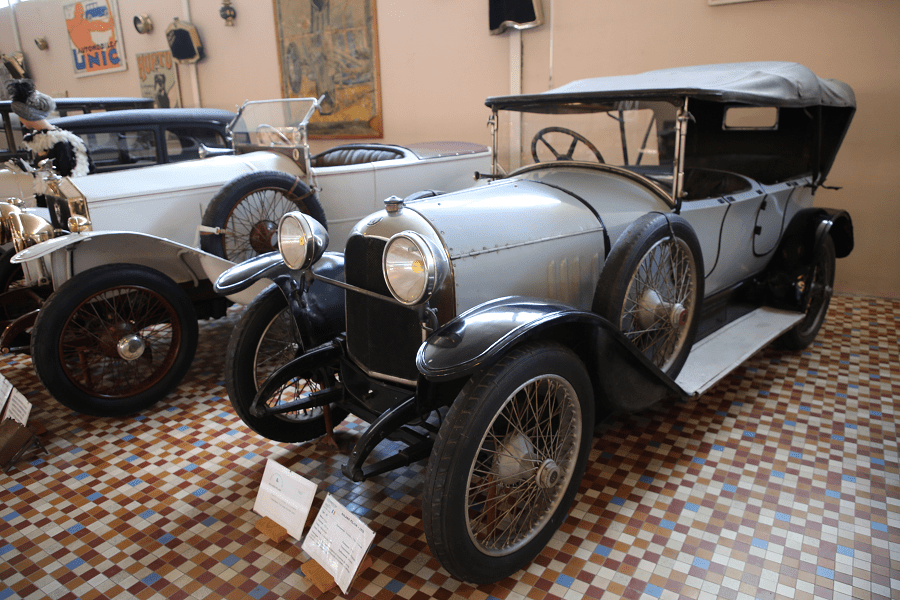 Blue Rolland-Pilain Type RP Torpedo from 1921 with four cylinders (1320 cc). Max. speed: 80 km/h. Made in France
Rolland-Pilain was a French car maker formally established on 4 November 1905 at 95, rue Victor-Hugo in Tours by François Rolland and Émile Pilain.
Rolland was already a successful businessman locally who had made a fortune in the wine business. Émile Pilain had a more technical background, having been trained by his uncle, François Pilain, who had relocated to Lyon and himself established the Société des Automobiles Pilain (SAP). Emile, the nephew, had remained in the Tours area, however.
The Rolland-Pilain cars pioneered many innovative solutions despite very limited financial resources. One such feature was hydraulic brakes. The models ranged from family cars to sports and luxury cars.