Blue Ford Taunus 1.3 GL
The Ford Taunus is a family car that was sold by Ford Germany throughout Europe. Models from 1970 onward were built on the same basic construction as the Ford Cortina MkIII in the United Kingdom, and later on, the two car models were essentially the same, differing almost only in the placement of the steering wheel. The model line was named after the Taunus mountain range in Germany, and was first made in 1939, and continued through several versions until 1994.
Taunus TC2 (1976–1979)
At the end of November 1975, in time for the 1976 model year, production began of the Taunus series "GBTS". The Taunus and Cortina Mk IV were in most cases now almost identical, apart from regional variations (in terms of specification changes and trim levels).
The Taunus TC along with the Cortina Mk III and their successors have been produced in slightly updated forms in Europe, Argentina and widely across Asia by Ford or their local co-operators. Cortinas were also built in small numbers starting with the predecessor Cortina Mk II throughout the model series' European/east Asian lifespan under license by Korean automaker Hyundai. This led to the Cortina 80 at the end of its production life serving as a starting point for the first Hyundai Stellar which succeeded the Cortina line in South Korea, handing over some major technical components such as the steering rack and the transmission propelling shaft to the otherwise non-Ford successor.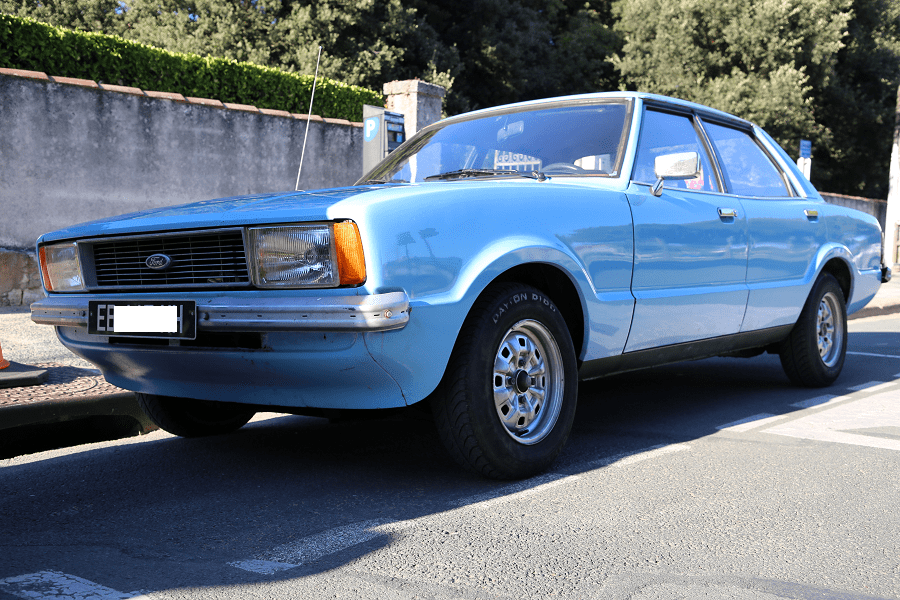 In 1982 production of the Taunus ceased in Europe; it was replaced by the Ford Sierra. The Sierra carried over the Cortina/Taunus OHC Pinto Engines and RWD configuration but was otherwise an all new car with independent suspension all round.