Blue Citroën Type B2 from 1922 with four cylinders (1450 cc). Max. speed: 70 km/h
The Citroën B2 is the second model produced by Citroën. It is therefore the second European car to have been constructed according to modern mass production technologies. It was produced at André Citroën's factory in central Paris between May 1921 and July 1926.
The Citroën B2 replaced the Citroën Type A in June 1921, although the "Type A" would continue to be listed for sale till December 1921.
The new car offered more power, the size of its 4-cylinder engine now being increased to 1,452 cc. The car was sometimes known as the Citroën 10HP (or 10CV), the HP in the suffix being a reference to its fiscal horsepower, a number computed according to the cylinder diameters and used to define its taxation class. In terms of engine power, maximum output was listed as 20 bhp at 2,100 rpm, which translated into a claimed top speed of 72 km/h (45 mph). Power reached the rear wheels via a three speed manual transmission. There was no synchromesh.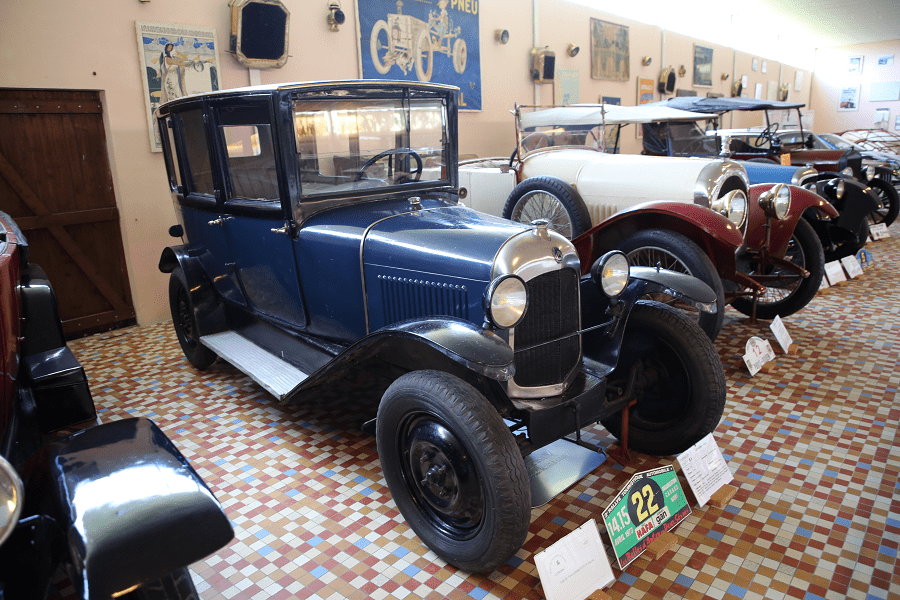 Advertised fuel consumption of 8 litres per 100 km converts into a remarkable 26 MPG (using US gallons) or more than 31 MPG (British gallons). The car quickly gained a reputation for robustness and economy.