Blue Bugatti Biplace Sport Type 35B from 1927, eight cylinders, 2261 cc, 140 HP, 210 km/h. From 1925 to 1927, the Bugatti drivers won about 1850 races with this car.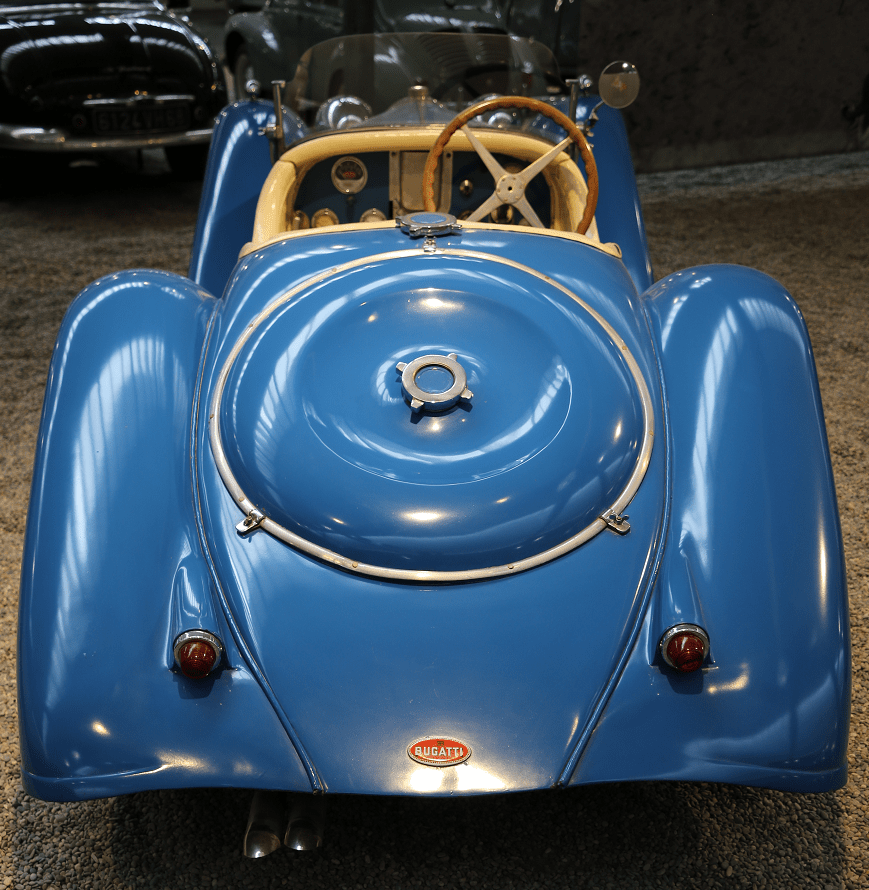 The Bugatti Type 35 is an iconic race car design produced by Bugatti at their Molsheim premises between 1924 and 1930. It was extremely successful when raced by the factory works team. It was also bought by a diverse roster of privateer clientele from around the world. It pioneered the concept of a holistically conceived, race-ready car available for purchase.
The arch/egg-shaped radiator is emblematic, as is the rear of the car. The tapered stern has been called a 'Bordino tail' and Ettore Bugatti may have been influenced by the shape of the earlier Fiat 804 driven and modified by Pietro Bordino. The car has also become synonymous with being the first to use cast alloy wheels.
The Type 35 was phenomenally successful, winning over 1,000 races in its time. It took the Grand Prix World Championship in 1926 after winning 351 races and setting 47 records in the two prior years. At its height the Type 35 averaged 14 race wins per week. Bugatti won the Targa Florio for five consecutive years, from 1925 through 1929, with the Type 35.
The Bugatti Type 35 was continually being modified and improved upon, but broadly falls into the following nomenclature: