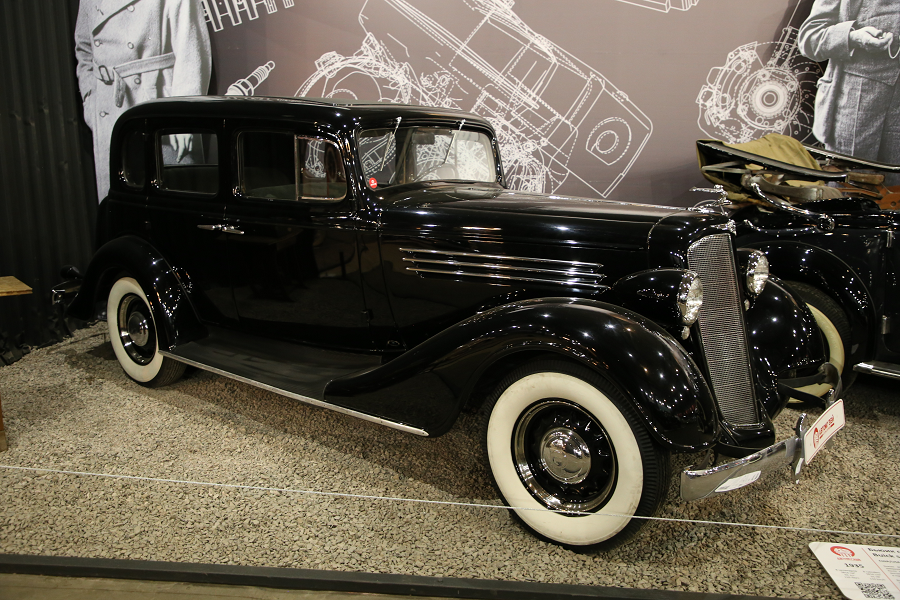 Black Buick series 40 from 1935 with 91 HP. 8 cylinders, 3.8 L, 91 HP, 110 km/h in Moscow
The Buick Special was an automobile produced by Buick. It was usually Buick's lowest-priced model, starting out as a full-size car in 1936 and returning in 1961 (after a two-year hiatus) as a mid-size. The Special was built for several decades and was offered as a coupe, sedan and later as a station wagon. When GM modernized their entry level products in the 1960s, the Special introduced the modern Buick V6 that became a core engine for GM for several decades and lived on in upgraded form until 2006.
By 1970, Special was no longer offered as a standalone model but the name would later be used for the entry trim on 1975 to 1979 and 1991 to 1996 Century models.
The entry level Buick can trace its heritage to the Buick Model 10, a companion to Buick's first car, the Buick Model B. The Model 10 started out as one of the independent brands merged into Buick, called the Janney.
Series 40 (1930, 1934–1935)
When the Series 40 was introduced, it had the 257.5 cu in (4,220 cc) overhead valve Buick Straight-6 engine that produced 80.5 bhp of power at 2,800 rpm, and 74,257 examples were made, being the highest number of Buicks for 1930.
For the year 1931, the Series 40 was temporarily discontinued, with the introduction of the Marquette Model 30 and the Series 50 being repositioned as the Buick entry level product. The 1935 version returned with the 233.0 cu in (3,818 cc) Buick Straight-8 engine and 93 bhp.
Starting with this generation, all GM cars shared a corporate appearance as a result of the Art and Color Section headed by Harley Earl and modest yearly changes were introduced to freshen the appearance.