Beget is a town in the province of Girona, Catalonia, Spain, located in the eastern Pyrenees, near the French border. It was an independent municipality until 1969, when it was added to the municipality of Camprodón. It is included in the Inventory of the Architectural Heritage of Catalonia.
Located at the head of the river Llierca, its stone houses are grouped around the Beget stream. Today it is a tourist town and second homes for the residents from Barcelona.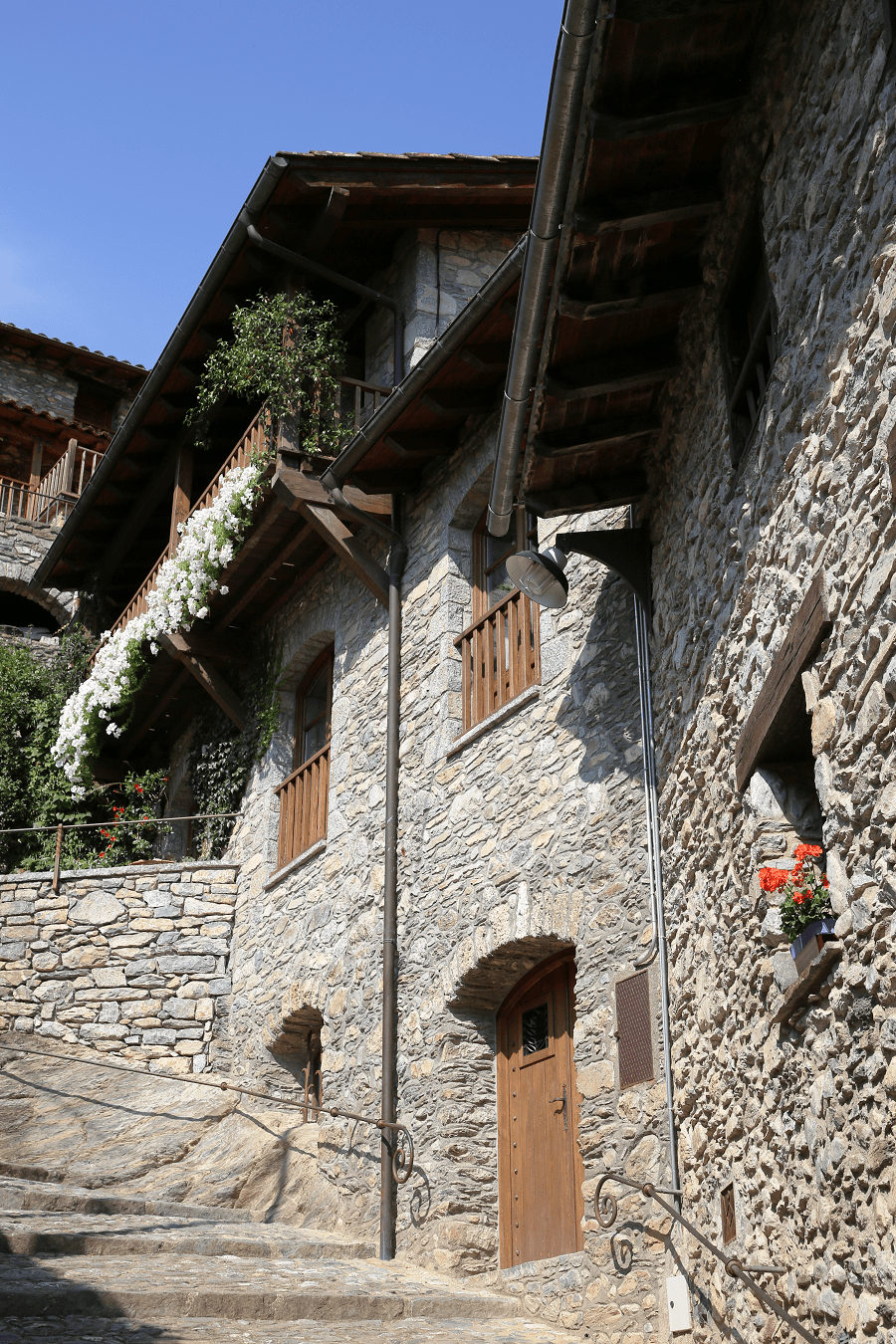 Since 2021 it belongs to the association "The most beautiful villages of Spain". It is the second Catalan town in this list after Bagerque (Lleida province).
Main attractions
The houses of Beget are, in general, built on the rock, with stone masonry walls and lime and mud mortar in the oldest buildings and with hydraulic agglomerate mortar (rebuilt in the 19th century), the facades of which were  painted ocher, white and beige. The roofs are made of Arabic tile, and the doors and windows are made of wood with interior shutters.
Until the 18th century, the modifications that were made did not alter the traditional typology. From the end of the 18th century to the middle of the 19th century, wooden eaves and balconies are introduced. Beget's latest buildings, until growth stopped, adopted more eclectic compositions with iron balconies and railings, flat roofs and decorated facades.
Currently, the adaptation of many buildings as second homes has altered the local typology: absolutely all the facades have been chipped and grouted with mortar, and new versions of the wooden balconies have been made.
San Cristóbal de Beget is a Catalan Romanesque style church. It was declared a Cultural Asset of National Interest and is included in the Inventory of the Architectural Heritage of Catalonia.
How to get to?
From Girona 1 hr 26 min (79.2 km) via C-66
From Barcelona 2 hr 17 min (150 km) via C-17
From Madrid 6 hr 58 min (694 km) via A-2
Main information
Coordinates: 42°19′14″N 2°28′52″W
Population: 120
Languages: Spanish, Catalan
Currency: Euro
Visa: Schengen
Time: Central European UTC +1