Bagà is a municipality in the Berguedà region (Pyrenees, Catalonia, Spain). Historically it belonged to the Barony of Pinós and is the historical capital of Alt Berguedà.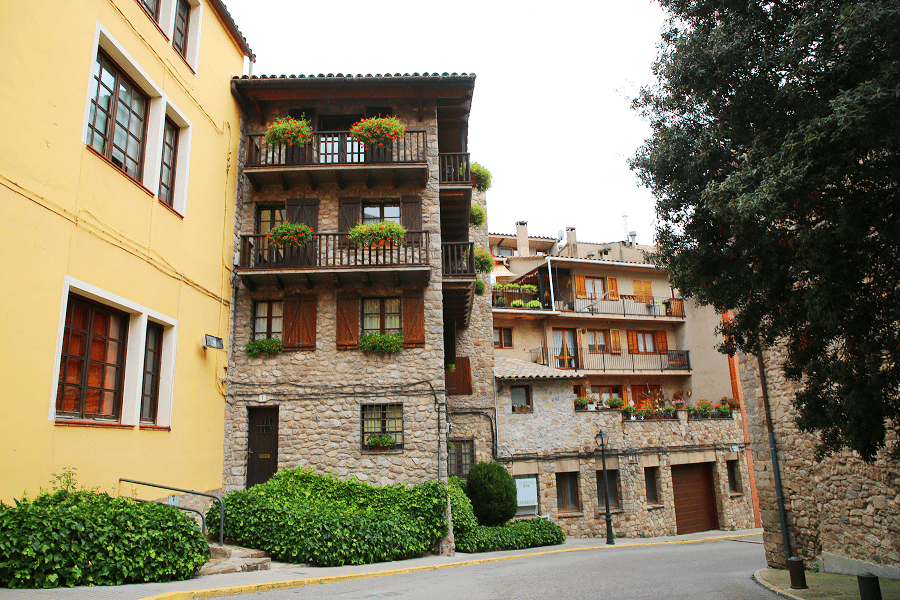 To the south of Bagà, about 2 km away, is the neighborhood of Terradelles (which is part of the municipality of Bagà). At the western end of the term there is the enclave of Cortils, separated by the municipalities of Saldes and Gisclareny.
The town is 20 km from Berga and 28 km from Puigcerdà, which can be reached through the Cadí tunnel (the southern mouth of which is 6 km from Bagà).
It is located in the valley of the Bastareny river, a right-hand tributary of the Llobregat.
It is north of Alt Berguedà, in the province of Barcelona and at an altitude of 786 meters.
The economy of Bagà once centered on the textile industry and mining.
These industries provided the basis for the economy in the 18th, 19th, and 20th centuries.
Since the collapse of these industries, the region's economy has focused on rural tourism, as well as winter sports tourists filtered from the nearby region of Cerdanya.
Main attractions
Gothic and Romanesque church of Sant Esteve, from the 13th and 14th centuries.
Medieval and Cathar Center (CMC) – Center for the interpretation of Catharism.
Porchada de Bagà square.
Central office of the Cadí-Moixeró Natural Park.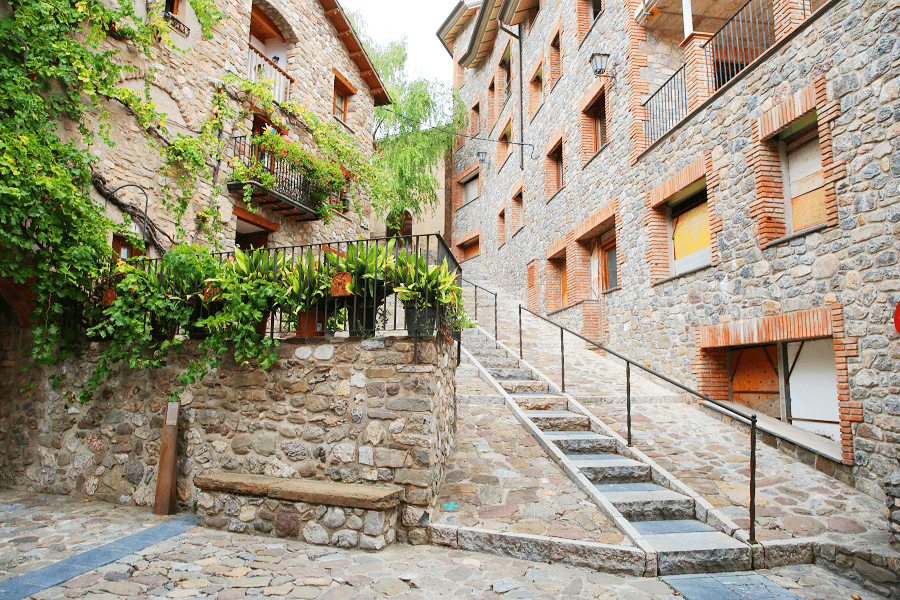 Coll de Pal ski resort.
Sanctuary of the Virgin of Paller.
Palau dels Pinós.
Pont de la Villa from the 13th century.
Gastronomy
Bagà stands out for its rich Catalan cuisine. Among its most typical dishes are the escudella and carne d'olla, the cracked corn, the dried truffles with roasts, the broth soup from the caldera, grilled yellow onions, the Christmas allioli, the cake with pepper and herring and wild strawberries.
The Fia-faia
The Fia-faia is a celebration of the winter solstice dating from pre-Christian times which takes place in Bagà every Christmas Eve.
A bonfire is set in the mountains to the west of the town, where the sun sets. After dark, inhabitants of the town set faies, or bundles of Cephalaria leucanta alight and carry them from the bonfire to the central square of the town, where they are left on the ground.
Children then jump over the fires, singing "Fia-faia, Fia-faia, que nostro senyor ha nascut a la palla", or 'Fia-faia, for our Lord is born in the hay'. Afterwards, bread is toasted over the fires and eaten with all i oli or quince paste.
How to get to?
From Barcelona 1 hr 29 min (127 km) via C-16
From Madrid 6 hr 35 min (641 km) via A-2
Main information
Area: 43 sq km
Population: 2 167
Coordinates: 42° 15′ 17″ N, 1° 51′ 49″ E
Language: Spanish, Catalan
Currency: Euro
Visa: Schengen
Time: Central European UTC +1
See here Catalan travel guide