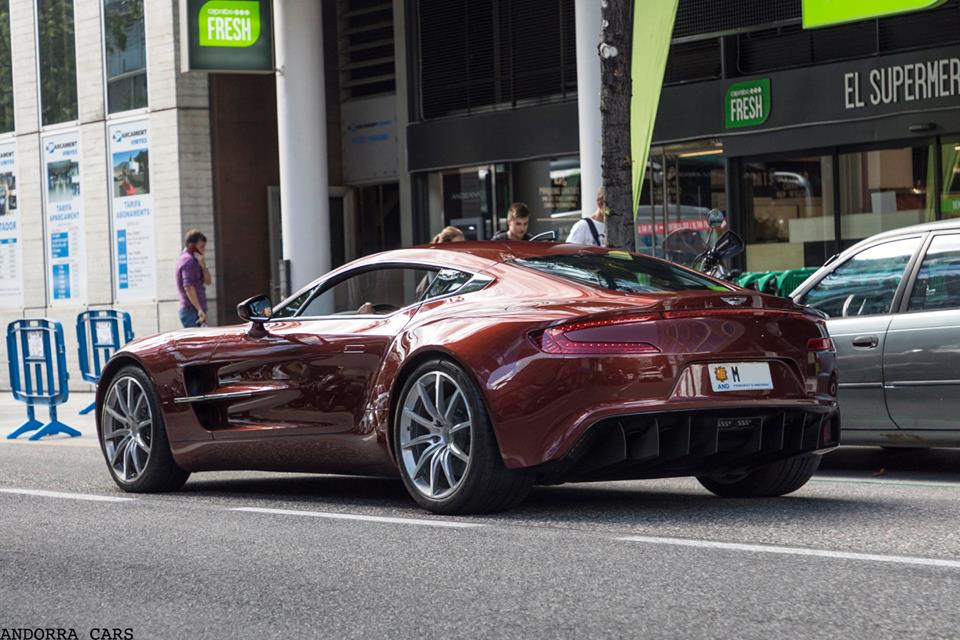 Aston Martin One-77: purple color
The Aston Martin One-77 is a two-door, two-seater flagship sports car built by the British car manufacturer Aston Martin. The car was first shown at the 2008 Paris Motor Show, although it remained mostly covered by a "Savile Row tailored skirt" throughout the show.
It was revealed in full at the 2009 Geneva Motor Show, and deliveries began in 2011.
The production of the One-77 was limited to 77 cars, although several development cars were made for engineering, testing, and marketing. One of the development cars, VIN #10711 was sent back to Aston Martin for complete refurbishment, and now is owned under NHTSA Show and Display registration in the United States, making the actual total of cars in existence to be 78. The car's development formed part of the name One-77, and sold for £1,150,000.
In May 2012, one of the 77 cars was involved in a crash in Hong Kong and was initially written off, but has since been fully rebuilt.