Almonaster la Real is a city and municipality in the province of Huelva, Andalusia, Spain. It is located about 20 km from Aracena, about 100 from the city of Huelva and 40 from Portugal. The highest point in the Province of Huelva is located in its municipal area, in the Cerro de San Cristóbal, with 891 meters of altitude.
Since 2018 Almonaster La Real has been a part of the network "The most beautiful towns in Spain". Classic Spanish white village.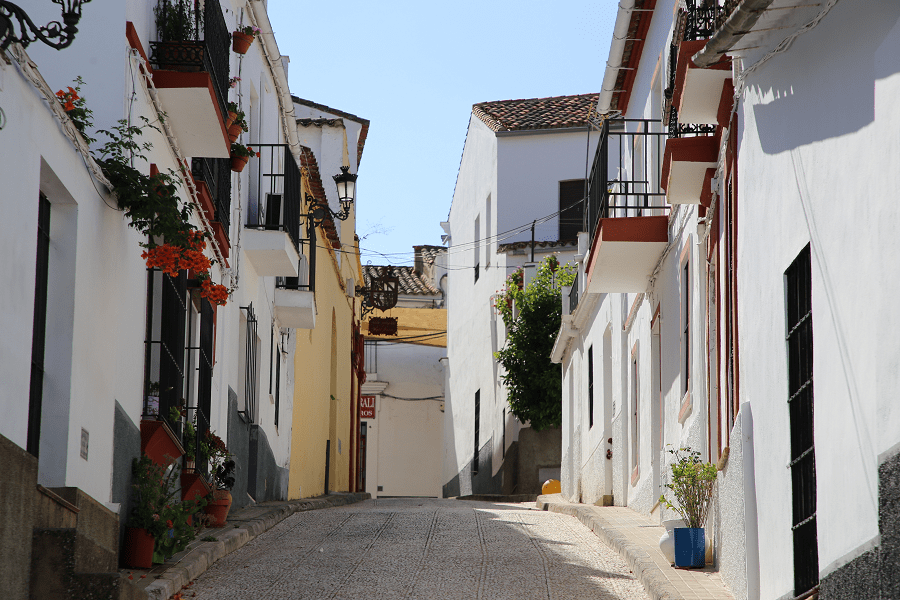 Tourism and main attractions
Mosque, 9th-10th century: As the Arab name Al-Munastir suggests, the Mosque was built on the site of a Christian monastery and incorporates some of the fabric of a visigothic basilica. It is one of the few surviving Spanish rural mosques of Ummayad date (10th century, possibly 9th).
It is an oddly-shaped building, made of brick and stone in a trapezoidal shape, probably because of the hilly terrain.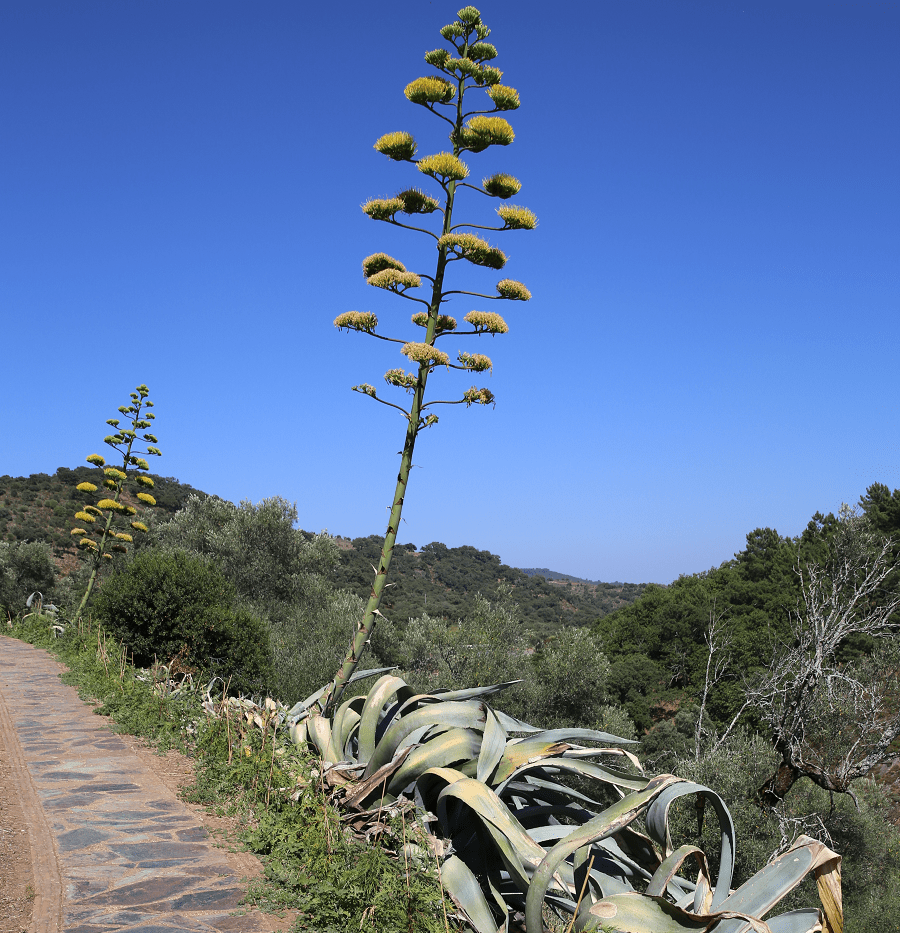 The prayer hall consists of a central nave and aisles divided by brick arcades, resting on rectangular stone pillars or reused Roman columns, with at least one re-employed Roman Corinthian capital.
Other places of interest:
Hermitage of Our Lord of Humility and Patience
Hermitage of San Sebastián
Hermitage of Santa Eulalia
Castle, fortress of Roman origin of which only remains are preserved.
Parish Church of San Martín: Gothic-Mudejar style, construction began in the 14th century, not being completed until the 16th. It consists of three naves and has the only doorway in the Manueline style in Spain, apart from that of Olivenza
Bullring
Puente de las Tres Fuentes: located in the surroundings of Gil Márquez and built by disciples of Gustave Eiffel, originally in iron and covered in 1956 with concrete, it saves the passage of the Huelva-Zafra railway through the Arroyo la Lisa (tributary of the Ribera del Moor)
El Manzano Spa: spa with mineral-medicinal waters, located on the Gil Márquez road (HU-7100) and built between 1910 and 1915
Council Fountain
Tannery
Roman bridge
Palace of Miguel Tenorio of Castile
How to get to?
From Huelva 1 hr 22 min (102 km) via N-435
From Seville 1 hr 38 min (122 km) via N-433
From Madrid 5 hr 14 min (492 km) via A-5
Main information
Area: 322 sq. km (municipality)
Coordinates: 37°52′24″N 6°47′10″W
Population: 1 788
Languages: Spanish
Currency: Euro
Visa: Schengen
Time: Central European UTC +1