Aldán is the second urban nucleus in the municipality of Cangas, province of Pontevedra, Galicia (Spain).
The city is a popular part of the Rías Baixas costa of the Atlantic resorts of Spain.
Its San Cibrán beach is one of the best beaches, located in the province of Pontevedra.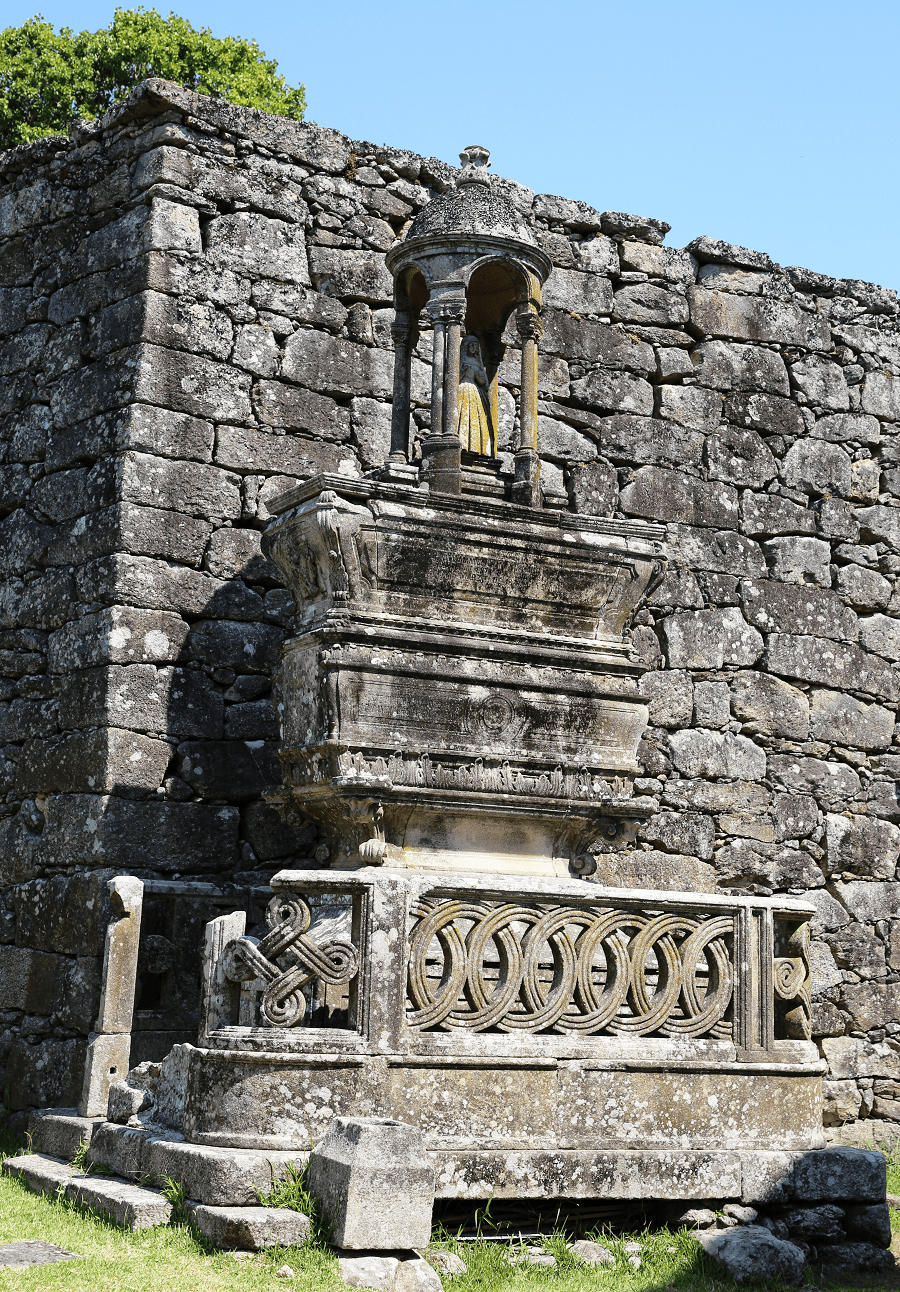 Main attractions
Aldán is a parish that still preserves its old fishing village, with old houses mixed with numerous granaries (hórreos). The most outstanding buildings in the parish are:
The Pazo de Aldán or Torre de Aldán, in the nucleus of San Cibrán, is a palace-castle located in a strategic enclave of coastal passage and communication between Bueu and Cangas. The existence of Swabian sarcophagi in the adjacent knoll presumes their possible military use earlier, in the 5th and 6th centuries.
A Ponte is a stone bridge of medieval origin that crosses the Orxas river shortly before its mouth.
The Pazo de Vistalegre, in A Espiñeira, beautifully made. Crenellated mansion, of harmonious construction.
The aqueduct and the castle in miniature, with mill functions, in the recreation park of the Finca de los Condes.
Monument in honor of Lando Carneiro, a famous troubadour from the 12th century, a granite carving located in the place of Marco do Saniño.
Anthropomorphic petroglyphs at Erbello.
Fountain of "As Maragotas", from the year 1802, made by the master stonemason Pedro Penedo Pelouro, alluding to hydras and nymphs.
Historic old town with popular seafaring architecture in the place of San Cibrán.
Best beaches
San Cibrán Beach. It's one of the best beaches, located in the province of Pontevedra.
Beach description
Length: 200 meters
Width: 10 meters
Environment: Urban
Composition: Sand
Swimming conditions: Calm waters
Nudist area: No
Level of occupancy: Low
Degree of urbanization: Urban
Sea promenade
Accessible for handicapped
Nearest road: PO-551
Parking: Not patrolled (Less than 50 parking spaces)
How to get to?
Closest airport to Cangas is Vigo – Peinador Airport (VGO). Distance from Vigo–Peinador Airport to Cangas do Morrazo is 13.5 kilometers.
Distance by car:
From Pontevedra 36 min (29.8 km) via VG-4.4 and PO-551
From Santiago de Compostela 1 hr 8 min (98.4 km) via AP-9
From Madrid 5 hr 54 min (617 km) via A-6 and A-52
Main information
Area: 7 sq. km
GPS coordinates: 42°15′51″N 8°46′55″W
Language: Spanish, Galician
Population: 2421
Currency: Euro
Visa: Schengen
Time: Central European UTC +1, in summer +2