Abat Oliba CEU University is a private non-profit, Catholic-inspired university located in Barcelona. It was founded in 1973 as the Abat Oliba University College. 25 of June of 2003 the Parliament of Catalonia approved its conversion in University Abbot Oliba CEU.
The university adopts the name of Abbot Oliba, count of Berga and Ripoll, bishop of Vic, reformer of the monasteries of Cuixà and Ripoll, and founder of Montserrat, because "it aspires to make the spirit of the one who established thousand years the foundations of Catalonia being born on the basis of Roman and Christian culture ".
Abbot Oliba, a key figure in the repopulation of Catalonia on the basis of Roman and Christian culture, and political pactism, whose assemblies of Peace and Truce of God were the precedent of one of the first parliaments of Europe.
It is one of the three Spanish universities that belong to the CEU educational group. The university also belongs to the Catholic Association of Propagandists, an institution created in 1908 by the Jesuit father Ángel Ayala.
The main headquarters of the UAO CEU is the Bellesguard Campus, in the district of Sarrià – Sant Gervasi. The architect Miquel Àngel Armengou, studying in Barcelona, ​​designed and commissioned the construction of the university surrounding the central church.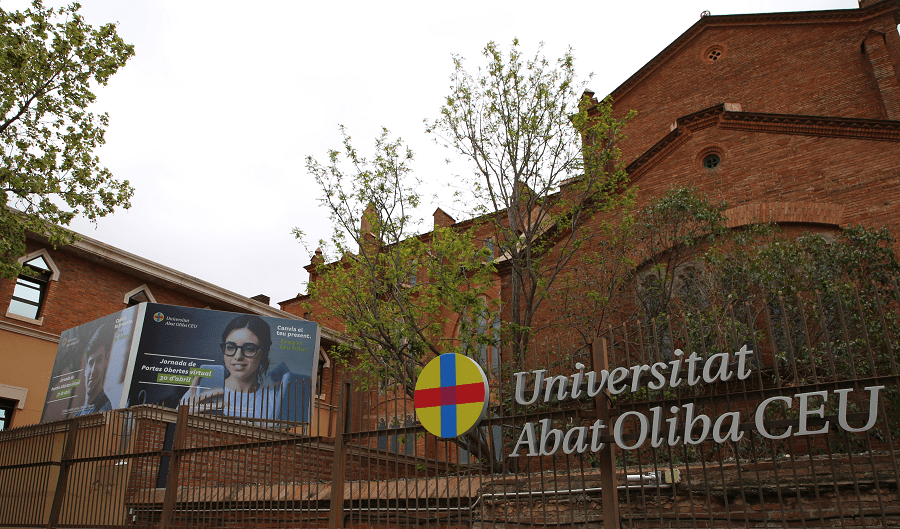 Abat Oliba CEU University consists of three faculties: Faculty of Law and Business, Faculty of Communication, Education and Humanities, Faculty of Psychology.