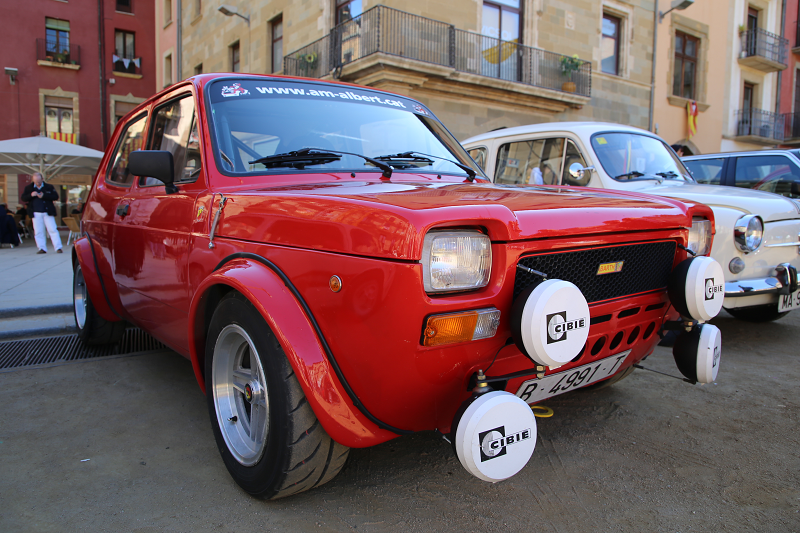 Abarth Fiat 127: red version
The Fiat 127 is a supermini car produced by Italian car manufacturer FIAT from 1971 to 1983. It was introduced in 1971 as the replacement for the Fiat 850. Production of the 127 in Italy ended in 1983 following the introduction of its replacement, the Fiat Uno, although the nameplate continued to be used on cars imported from Brazil.
The 127 is generally regarded as one of the most influential small cars of all time, and more than any other as the car which defined the modern supermini – with its body configuration and engineering template being followed in almost all B-segment cars that followed, in that it employed a transverse engined layout, with an end-on mounted transmission and front wheel drive, and was sold overwhelmingly in hatchback format.
Abarth & C. S.p.A. is an Italian racing- and road-car maker and performance division founded by Italo-Austrian Carlo Abarth in 1949.
Abarth & C. S.p.A. is owned by Stellantis through its Italian subsidiary. Its logo is a shield with a stylized scorpion on a yellow and red background.