Gvozdika (Carnation) SAU-122. GRAU classification: 2S1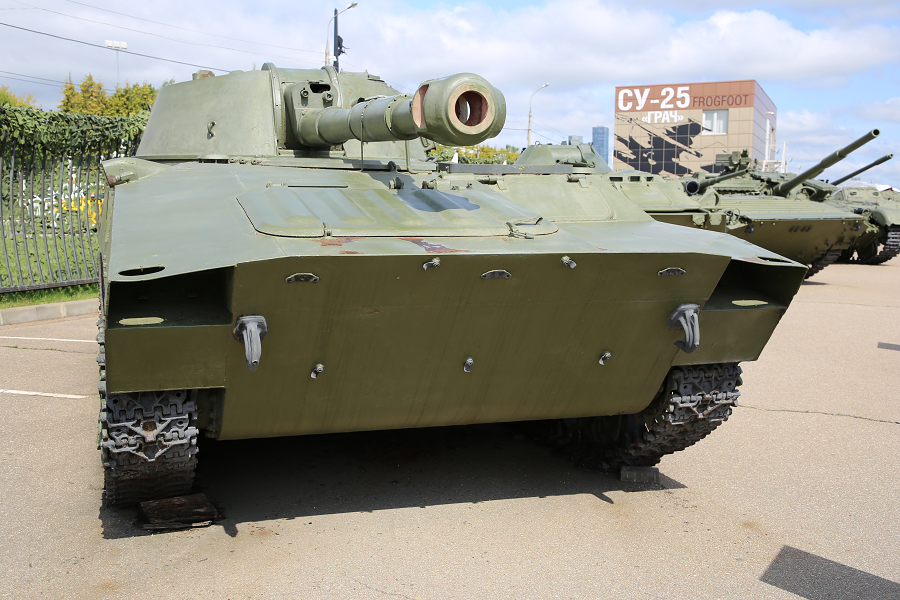 The 2S1 Gvozdika (Russian: 2С1 «Гвоздика») is a Soviet self-propelled howitzer introduced in 1972 and in service in Russia and other countries as of 2023. It is based on the MT-LBu multi-purpose chassis, mounting a 122 mm 2A18 howitzer.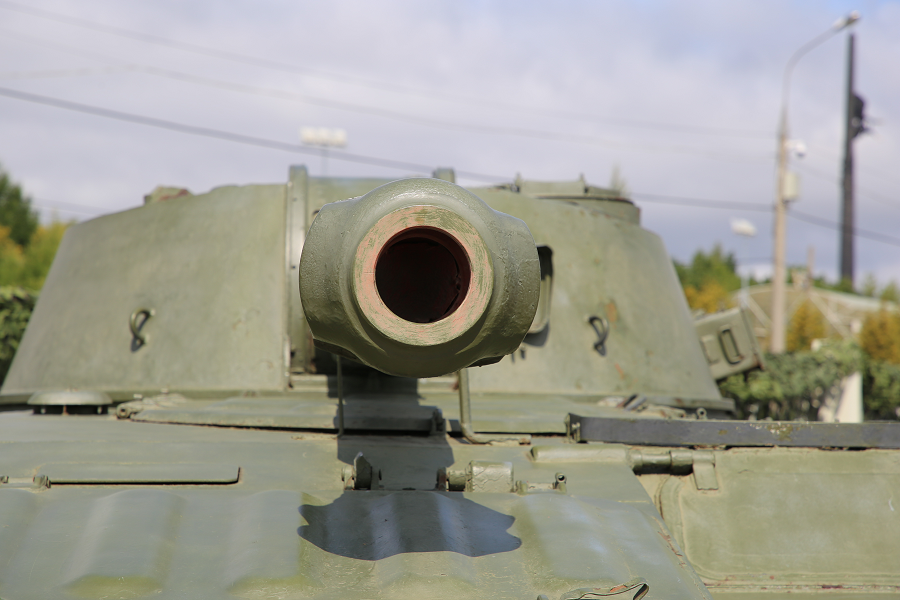 The 2S1 is fully amphibious with very little preparation, and once afloat is propelled by its tracks. A variety of track widths are available to allow the 2S1 to operate in snow or swamp conditions. It is NBC protected and has infrared night-vision capability.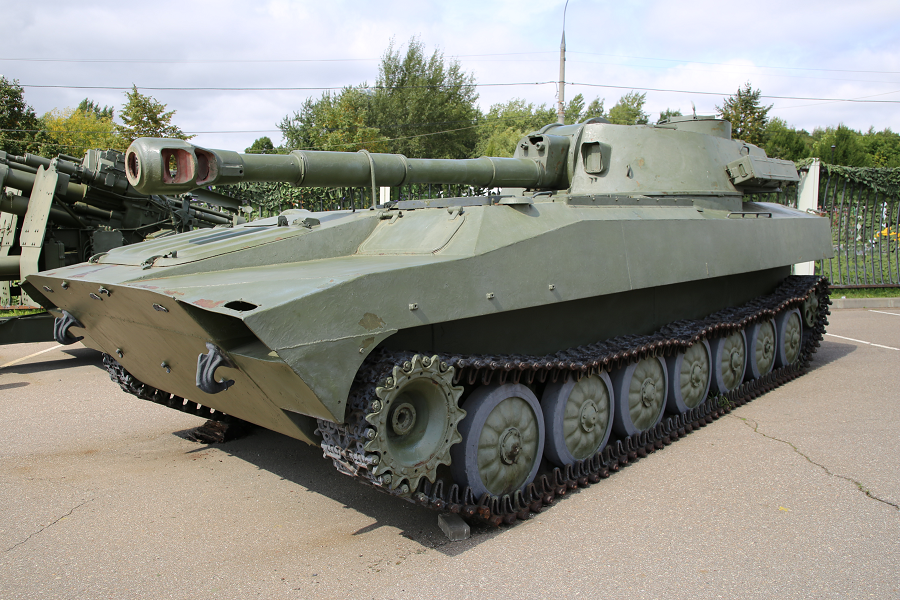 The 2S1 was developed in Kharkiv. It has seven road wheels on each side; the running gear can be fitted with different widths of track to match terrain. The interior is separated into a driver's compartment on the left, an engine compartment on the right and a fighting compartment to the rear.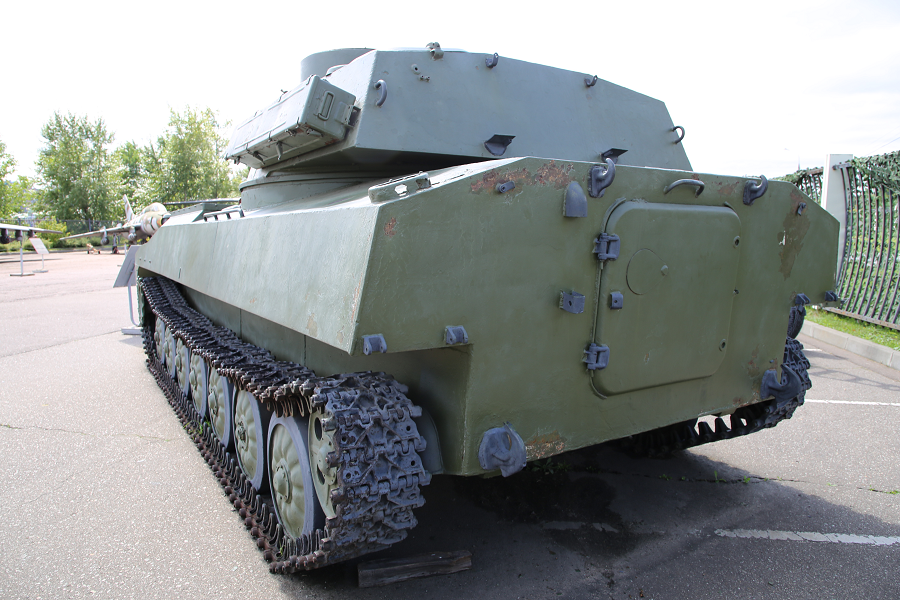 Development bureau: Харьковский тракторный завод and Завод №9 (USSR)
Years of production: 1969—1991
In service: 1971—
Production: ≥ 10,000
Crew: 5
Armor: 20 mm (rolled steel, bulletproof)
Engine: YAMZ-238N (V8; 14 860 cm³)
Power: 299 HP
Max speed: 62 km/h
Range: 500 km
Armament: howitzer D-30
Weight: 15,700 kg