2018 Man Lion's Coach (3rd generation). Green colour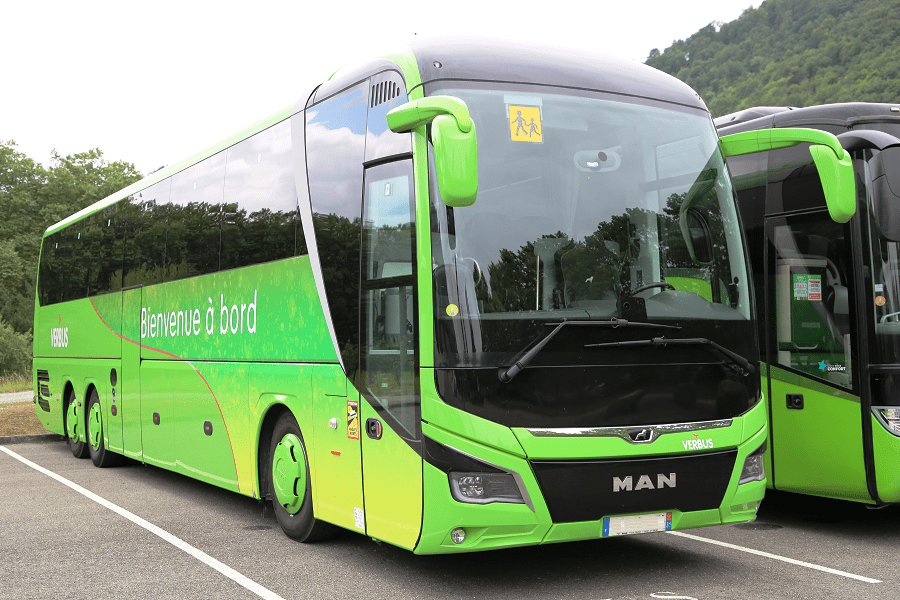 The third generation MAN Lion's Coach was unveiled to the public at the Busworld 2017 in Kortrijk on 24 October 2017. It features a complete new design over its predecessor featuring a distinctive design. The Lion's Coach is now available in four lengths: 12,101 mm and 13,091 mm as a 2-axle vehicle, and 13,361 mm and 13,901 mm as a 3-axle vehicle.
The 13m version includes six additional seats more than the 12 m version. The customer can select an optional wheelchair lift to cater for disabled passengers. All four variants of the new MAN Lion's Coach models have space for a maximum of 53, 57, 59 or 63 passengers. The luggage compartments have a volume of between 11.7 and 14.3 m3 depending on the model.