1979 Pontiac Grand Prix (Fifth Generation) Series 2G Coupé. Green version
A new crosshatch grille and revised taillight lenses were the only appearance changes made to the 1979 Grand Prix. The same models, base, LJ and SJ continued as before as did the basic engine lineup including the 231 cu in (3.8 L) Buick V6 standard on base and LJ models, the 135 HP 301 cu in (4.9 L) Pontiac V8 with two-barrel carburetor that was optional on both of those models, and the 150 HP 301 V8 with four-barrel carburetion that was standard on the SJ and optional on the other models.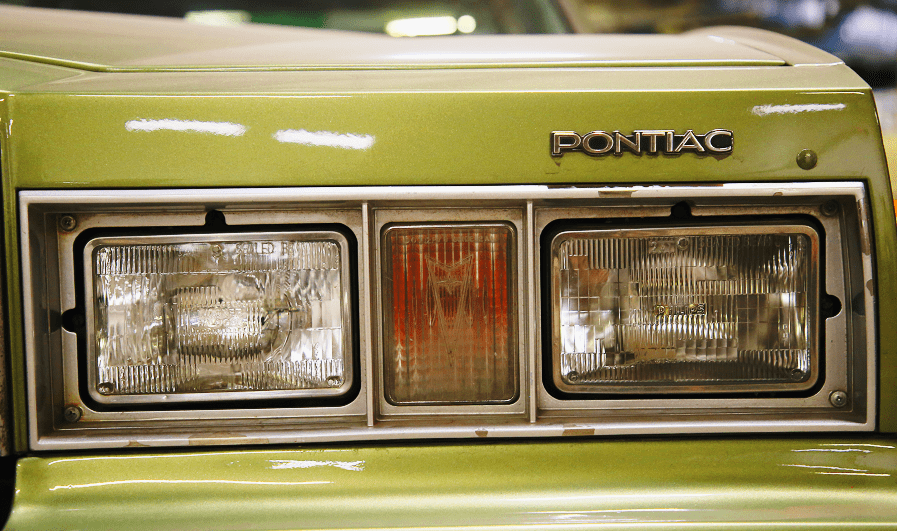 Transmissions remained the same as before with the three-speed manual standard with the V6 engine on the base model and automatic transmission optional. The automatic transmission was standard on LJ and SJ models and all models when a V8 engine was ordered. Again, the Pontiac V8s were not available in California, where they were replaced by Chevy 305 cu in (5.0 L) rated at 160 HP. A new and one-year-only option this year was a four-speed manual transmission available with the 301 cu in (4.9 L) four-barrel or two-barrel V8 on all models.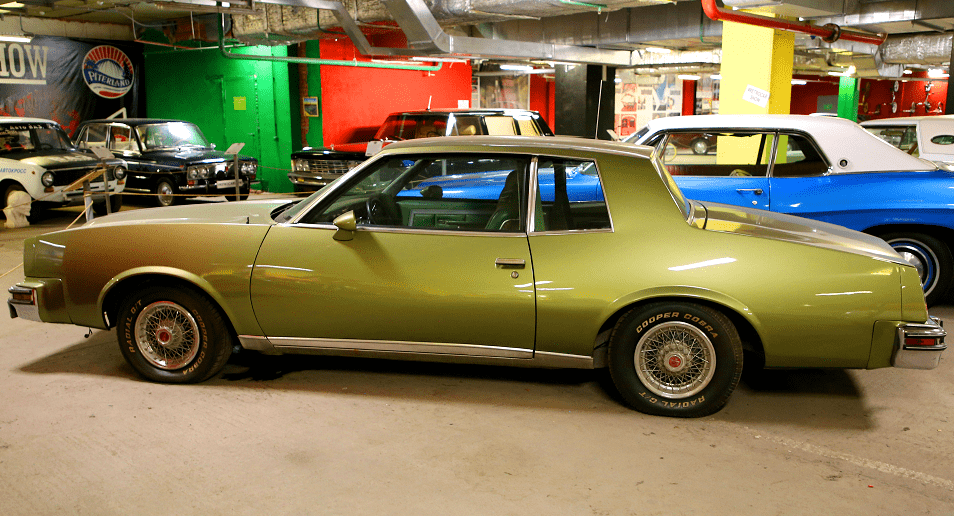 Made in the USA
Years of production: 1978-1987
Engine: 8 cylinders; 5013 cc
Power: 150 HP
Weight: 1446 kg