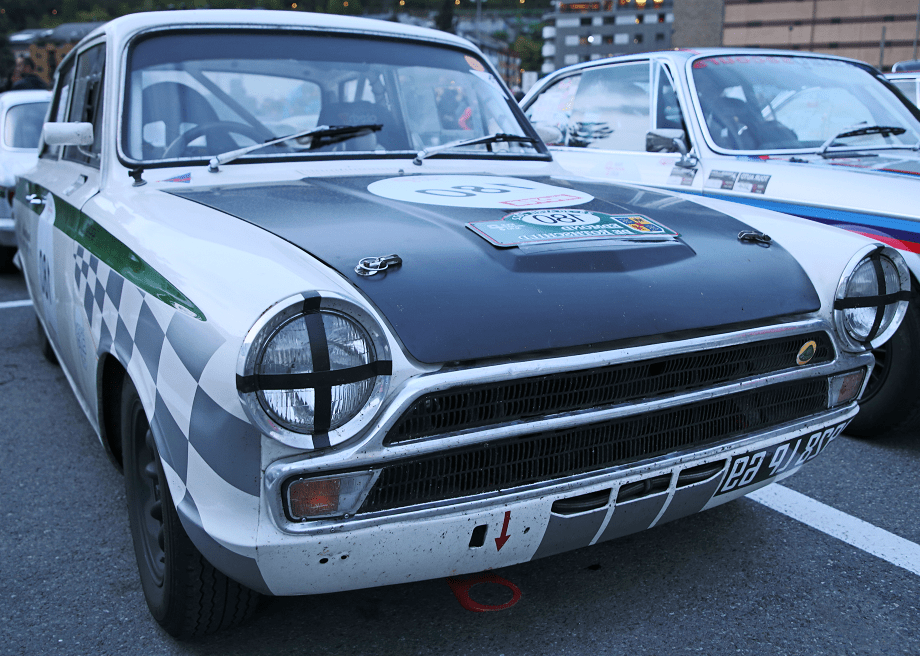 1964 Ford Cortina Lotus MkI. White & green version
Lotus Cortina is the commonly used term for the Ford Cortina Lotus, a high-performance sports saloon, which was produced in the United Kingdom from 1963 to 1970 by Ford in collaboration with Lotus Cars. The original version, which was based on the Ford Cortina Mark 1, was promoted by Ford as the "Consul Cortina developed by Lotus", with "Consul" later being dropped from the name. The Mark 2 was based on the Ford Cortina Mark II and was marketed by Ford as the "Cortina Lotus". Lotus gave the model the type number designation Type 28.
There were 3,306 Mark I and 4,093 Mark 2 Lotus Cortinas produced.
The history of the Cortina Lotus began in 1961. Colin Chapman had been wishing to build his own engines for Lotus, mainly because the Coventry Climax unit was so expensive. Colin Chapman's chance came when he commissioned Harry Mundy (a close friend and designer of the Coventry Climax engine and technical editor for Autocar) to design a twin-cam version of the Ford Kent engine.
Most of the development of the engine was done on the 997cc and 1,340cc bottom end, but in 1962 Ford released the 116E five bearing 1,498 cc engine and work centred on this. Keith Duckworth, from Cosworth, played an important part in tuning of the engine.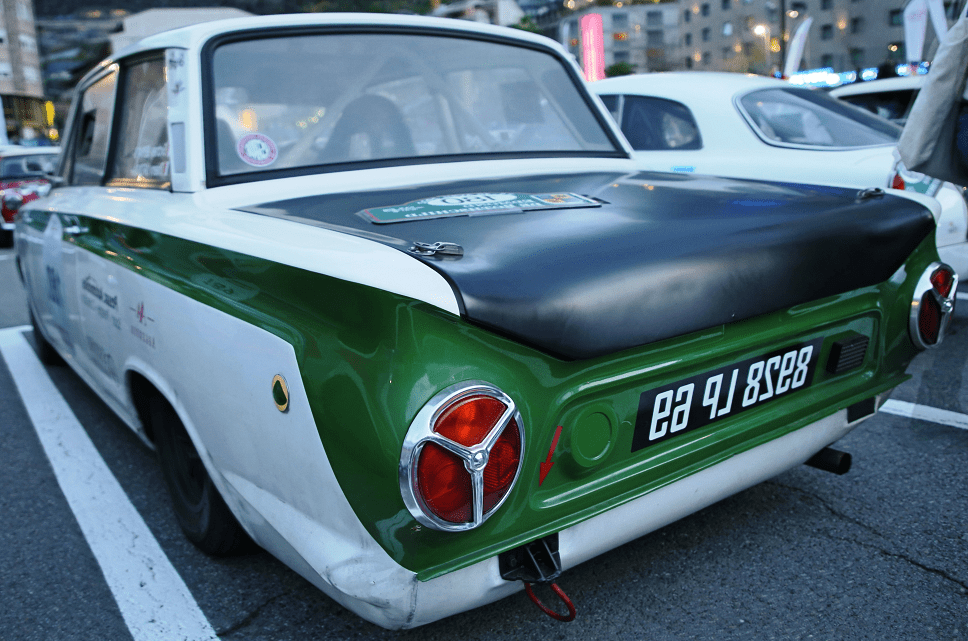 The engine's first appearance was in 1962 at the Nürburgring in a Lotus 23 driven by Jim Clark. Almost as soon as the engine appeared in production cars (Lotus Elan), it was replaced with a larger capacity unit (82.55 mm bore to give 1,557 cc). This was in order to get the car closer to the 1.6 litre capacity class in motorsport.