1963 Lotus Elan. Green version
The Lotus Elan was the first Lotus road car to use a steel backbone chassis with a fibreglass body. This style of construction was to be repeated in subsequent Lotus models for nearly three decades. At approximately 1,500 lb (680 kg), the Elan embodied Colin Chapman's minimum weight design philosophy. The Elan was technologically advanced with a DOHC 1,558 cc engine, four-wheel disc brakes, rack and pinion steering, and 4-wheel independent suspension. Gordon Murray, designer of the McLaren F1 supercar, reportedly said that his only disappointment with the McLaren F1 was that he could not give it the perfect steering of the Lotus Elan.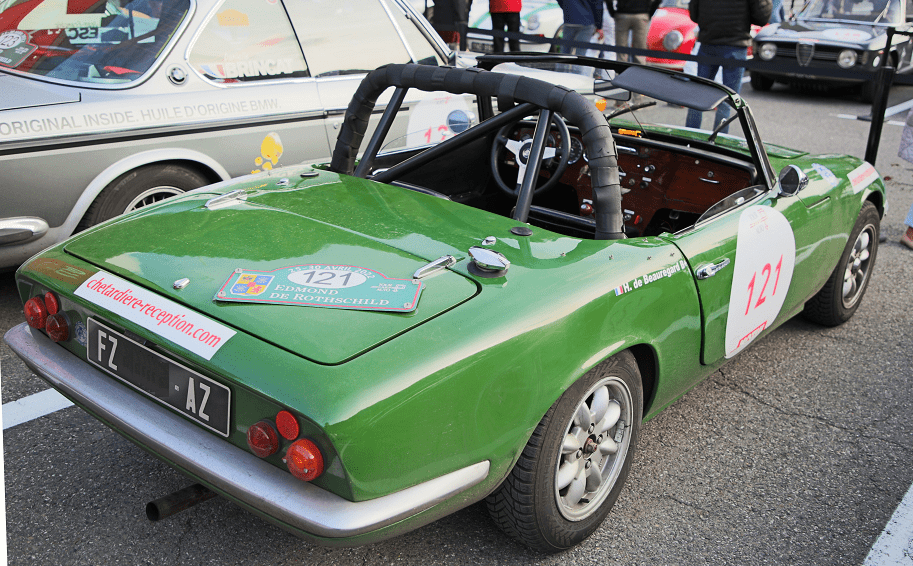 In 2004, Sports Car International named the Elan number six on the list of Top Sports Cars of the 1960s. The original version of the car was designed by Ron Hickman who also designed the first Lotus Europa as part of Lotus' GT40 project bid and made his fortune having designed the Black & Decker Workmate.